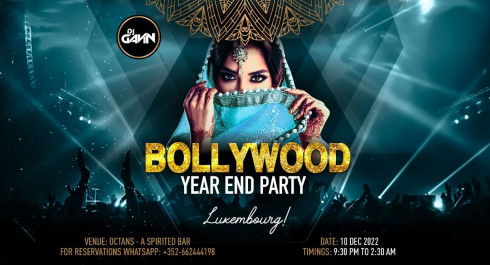 Bollywood Year End Party 2022
Bollywood Year End Party 2022
Octans - A Spirited Bar, located in the hear of Luxembourg City (5 min walk from Hamilius) hosts a special Bollywood End Of Year Party with music by Dj Gavin Philip, a well known name entertaining audiences across India and the Middle East.
Early Bird Tickets are priced at EUR 15/- and includes 1 free drink (Only 50 tickets availability)
General Admission tickets priced at EUR 18/-
Reach out via Whatsapp on +352-661444198 for any questions about the event.
Content provided by Echo.lu – Content non-binding and subject to change.

To advertise your event (taking place in the capital) in our calendar, register all the information on Echo.lu and display it on our agenda.