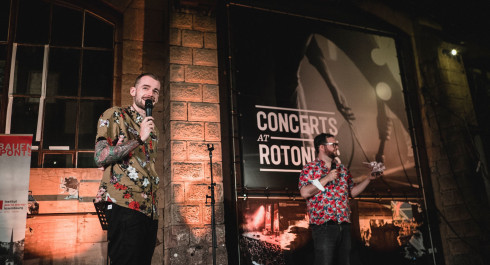 Finally intentionally bad!

Sorry, there's no English version of this text.

Le début ne sera pas terrible. Et quand vous penserez qu'on a touché le fond, le pire sera encore à venir. Au Bad Taste Slam, les slammeur·euse·s débarquent avec leurs pires textes sous le bras, ceux qui ne devraient pas être rendus publics, qui auraient mérité d'être retravaillés. Baptême du feu donc pour des works in progress avec la possibilité pour le public de proposer une critique féroce (mais constructive) et de voter pour le meilleur… du pire !


Genre: Slam
Organizer / Collaboration: Organized by Géisskan Kollektiv
In collaboration with Rotondes
Location: Parvis
Language: En différentes langues / Modération en anglais
Programme: 19:30 Ouverture des portes20:00-22:00 Show
Links:
Content provided by Echo.lu – Content non-binding and subject to change.

To advertise your event (taking place in the capital) in our calendar, register all the information on Echo.lu and display it on our agenda.