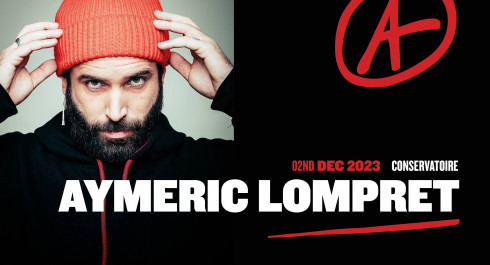 02.12.2023
AYMERIC LOMPRET
"YOLO"
« Vous avez pas vu mon chien ?
C'est un carlin. C'est mignon les carlins mais ça meurt jeune parce qu'on les sélectionne génétiquement pour que le museau soit le plus petit possible. Alors ils crèvent d'insuffisance respiratoire…
Quand il s'agit de faire chier, le cerveau humain c'est une belle machine »
Auteurs : Pierre-Emmanuel Barré et Aymeric Lompret
Mise en scène : Pierre-Emmanuel Barré
Interprète : Aymeric Lompret
Co-production : La Prod, Labarakatarte et Beslon management
Public : 13+
Saturday 02.12.2023
19H00 - 19H00
Content provided by Echo.lu – Content non-binding and subject to change.

To advertise your event (taking place in the capital) in our calendar, register all the information on Echo.lu and display it on our agenda.