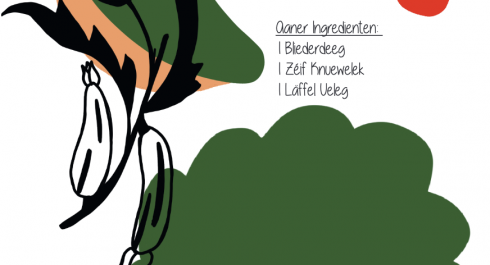 06.10.2023
Atelier : Mon livre de cuisine collectif - Mia Kinsch
Atelier : Mon livre de cuisine collectif - Mia Kinsch
23 & 24 septembre 2023
➤ Atelier : Mon livre de cuisine collectif
Le potager est une grande source d'inspiration. L'artiste Mia propose de mélanger le dessin, la cuisine et le potager dans ce nouvel atelier ! Pendant 2 jours nous travaillerons sur la création d'un livre de cuisine collectif à partir d'une recette inspirée des légumes du jardin de la Canopée.
06 octobre 2023
➤ Atelier cuisine avec les recettes du livre de cuisine collectif
Après deux ateliers pour concocter notre livre de cuisine collectif, il est temps pour nous de partager ces bonnes recettes! Une séance de cuisine clôturera cet atelier haut en couleurs!
Les repas sont préparés à l'Atelier Zeralda, dans la rue Laurent Ménager.
Friday 06.10.2023
19H00 - 21H00
Content provided by Echo.lu – Content non-binding and subject to change.

To advertise your event (taking place in the capital) in our calendar, register all the information on Echo.lu and display it on our agenda.