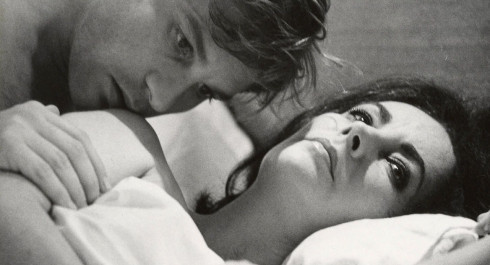 30.09.2023
Ash Wednesday (Hommage à Helmut Berger)
Ash Wednesday (Hommage à Helmut Berger)
Ash Wednesday
USA 1973 1973 | Larry Peerce | vostFR | 100' | 35mm | Cast : Elizabeth Taylor, Helmut Berger, Henry Fonda
► Best Actress nomination (Elizabeth Taylor), Golden Globes 1974
Après avoir fait appel à la chirurgie esthétique pour essayer de relancer son mariage fragile, une femme a une liaison avec un homme plus jeune en attendant l'arrivée de son mari des États-Unis.
« Elizabeth Taylor, fashionably gowned and bejewelled carries the film almost single-handedly. And Helmut Berger is featured as her Italian resort affair after the beautification process has restored Taylor's character's surface charm. » (Variety)
« As Taylor wonders through the Cortina restort in post-operational splendour, she deservedly rivets every eye. With her ego fortified by attentions from Helmut Berger as a decadent ski bum, she is able to smile and start over, a finale that should reassure any woman with a bastard husband and a bursting bank account. » (Village Voice)
Saturday 30.09.2023
18H30 - 20H15
| | |
| --- | --- |
| Tarif plein | 3.7 € |
| Tarif réduit | 2.4 € |
| Kulturpass | 1.5 € |
Content provided by Echo.lu – Content non-binding and subject to change.

To advertise your event (taking place in the capital) in our calendar, register all the information on Echo.lu and display it on our agenda.