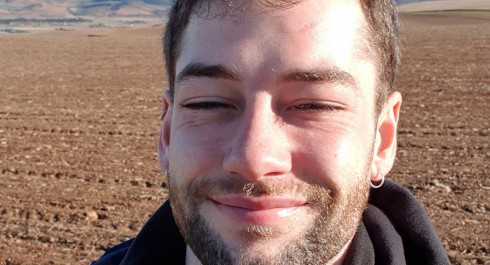 27.09.2023
Andreï Roublev (Votez Cinéma)
Andreï Roublev (Votez Cinéma)
► Choix de Tom Bodé – favourite seat : C37
Andreï Roublev
Andrej Rublev URSS 1966 | Andreï Tarkovski | vostFR | 184' | 35mm | Cast : Anatoli Solonitsyne, Nikolaï Grinko, Ivan Lapikov
► Prix FIPRESCI, Festival de Cannes 1969
À travers une série de tableaux, le film raconte le périple dans la Russie moyenâgeuse du peintre d'icônes Andreï Roublev. Tout juste sorti du monastère, cet artiste va se confronter à la beauté, mais aussi à la violence du monde.
« Other than being one of the most visually stunning films I've seen, Andrej Rublev presents an immensely complete picture of the human condition. The vastness of the human spirit is depicted with a dignity and respect that few filmmakers can handle as elegantly as Tarkovski could. I rewatch it religiously whenever I find myself needing guidance. » (Tom Bodé)
Wednesday 27.09.2023
19H00 - 22H15
| | |
| --- | --- |
| Tarif plein | 3.7 € |
| Tarif réduit | 2.4 € |
| Kulturpass | 1.5 € |
Content provided by Echo.lu – Content non-binding and subject to change.

To advertise your event (taking place in the capital) in our calendar, register all the information on Echo.lu and display it on our agenda.