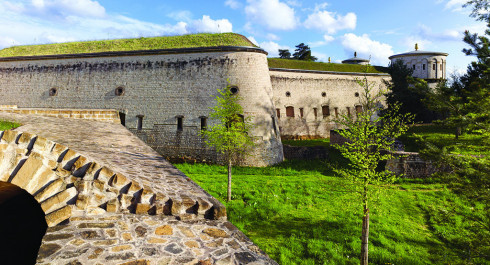 10.12.2023
À L'ASSAUT DU KIRCHBERG! Découvrez deux siècles de fortifications
À L'ASSAUT DU KIRCHBERG! Découvrez deux siècles de fortifications
An impressive system of fortifications, which has almost completely disappeared since the Treaty of London in 1867, defended the Kirchberg and protected the fortress city. The first military constructions on the Kirchberg heights date back to the time of Louis XIV. The engineer Vauban, who was in charge of the siege works in 1684, was commissioned to draw up a project for the reinforcement of the fortress. The museum offers two-hour guided tours of these fortifications.
IMPORTANT: Participants should be equipped with appropriate clothing, sturdy shoes and a flashlight.
Sunday 10.12.2023
14H30 - 16H00
Content provided by Echo.lu – Content non-binding and subject to change.

To advertise your event (taking place in the capital) in our calendar, register all the information on Echo.lu and display it on our agenda.