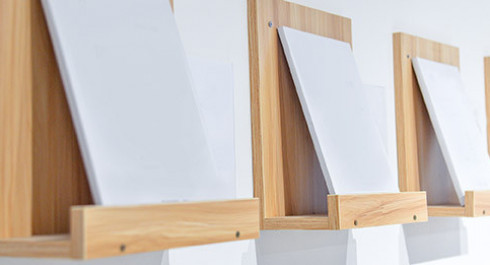 01.10.2018
EXPOSITION de Joseph Turpel au profit de Fairtrade Lëtzebuerg
EXPOSITION de Joseph Turpel au profit de Fairtrade Lëtzebuerg
L'ONG Fairtrade Lëtzebuerg et EXKi ont le plaisir de vous inviter à l'exposition de l'artiste plasticien Joseph Turpel.

VENEZ NOMBREUX AU VERNISSAGE DE L'EXPOSITION EN PRÉSENCE DE L'ARTISTE LE 04 OCTOBRE 2018, 17h00.

"Dans ma peinture, je trace librement selon mon intuition sans trop de prémonition intellectuelle, le dessin souvent inhibé de mon vécu, avec ma main et des techniques différentes (pinceau à l'encre de chine ; aquarelle ; acrylique ou bien peinture à l'huile)."
- Joseph Turpel

L'exposition est ouverte au public à partir du premier octobre 2018 pendant les heures d'ouverture du restaurant.
Les œuvres seront mises en vente au profit de l'asbl Fairtrade Lëtzebuerg afin de soutenir les réseaux de producteurs en matière de formation continue et de programmes de développement.
From Monday 01.10.2018 to Friday 31.12.2100

Content provided by Events in Luxembourg – Content non-binding and subject to change.

To advertise your event (taking place in the capital) in our calendar, register all the information on Events in Luxembourg and display it on our agenda.