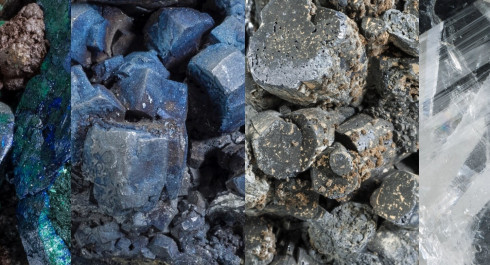 15.05.2018
Schatzkammer reloaded
Ils ornent les couronnes des rois, déclenchent des guerres et émerveillent les collectionneurs par la variété de leurs formes et leur beauté. Les minéraux sont des solides naturels homogènes et inorganiques avec une structure atomique ordonnée et une composition chimique définie. Ils sont constitués d'un ou de plusieurs éléments. Admirez dans notre salle du trésor une partie des quelque 5000 minéraux différents découverts jusqu'à présent. Pour ces Luxembourg Museum Days la collection présentée a été remplacée complètement. A voir absolument !

From Tuesday 15.05.2018 to Friday 31.12.2100
10H00 - 18H00

Content provided by Events in Luxembourg – Content non-binding and subject to change.

To advertise your event (taking place in the capital) in our calendar, register all the information on Events in Luxembourg and display it on our agenda.