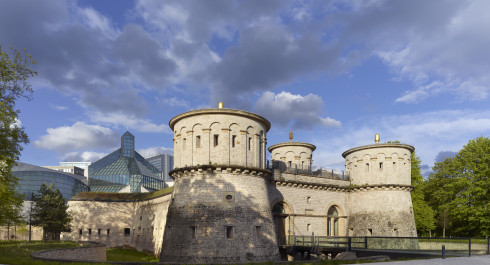 01.01.2018
Forteresse, Histoire, Identités
Forteresse, Histoire, Identités
Découvrez l'histoire de la forteresse de Luxembourg à travers des objets uniques et exceptionnels présentés dans l'exposition permanente.
Voyagez dans le temps et rencontrez des personnages fascinants qui ont marqué plus de 500 ans d'histoire luxembourgeoise.L'exposition permanente du Musée Dräi Eechelen est présentée dans les casemates au rez-de-chaussée. Les événements ayant marqué l'histoire de la forteresse et par extension du pays ainsi que les personnes qui les ont illustrés sont au centre de l'intérêt. A quelques exceptions près, elle réunit plus de 600 objets originaux issus de la collection du Musée national d'histoire et d'art.

Content provided by Events in Luxembourg – Content non-binding and subject to change.

To advertise your event (taking place in the capital) in our calendar, register all the information on Events in Luxembourg and display it on our agenda.