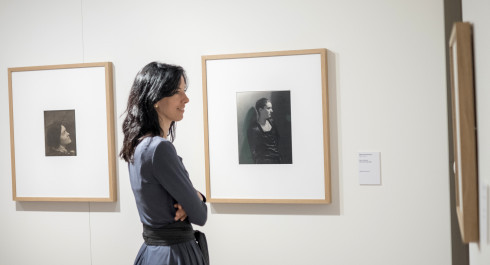 19.03.2015
STEICHEN - THE PHOTOGRAPHER au MNHA
STEICHEN - THE PHOTOGRAPHER au MNHA
Edward Steichen (1879-1973) was born in Bivange, and is one of the most famous American photographers of the 20th century. He ranks among the most prominent figures of the history of photography, with his oeuvre documenting the transition from pictorialism to realism.
MNHA's collection was bequeathed by the artist himself and handed over to the museum in 1985 by his widow Joanna T. Steichen in collaboration with the George Eastman House. For conservation purposes, the collection will be shown in cycles of 20 photos at a time.
Over the 1960s, Steichen had already given to his country of origin the exhibition The Family of Man and The Bitter Years, which he put together at the MoMA from photos by other artists. These can be seen in Clervaux and Dudelange respectively. From now on, under the banner of the Steichen Collections, the different aspects of his work can be seen in three different locations in Luxembourg.

Content provided by Events in Luxembourg – Content non-binding and subject to change.

To advertise your event (taking place in the capital) in our calendar, register all the information on Events in Luxembourg and display it on our agenda.