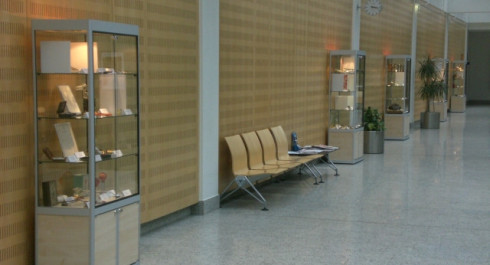 20.05.2011
Dauerausstellung: Medizinhistorisches Museum SYBODO
Dauerausstellung: Medizinhistorisches Museum SYBODO
Le musée privé expose en permanence des objets de soins de malade, de médecine et de pharmacie - toutes des pièces d'origine. Les objets vont du scalpel romain au crâne sudaméricain trépané en passant par un décoctoire des années 1880 et des masques à éther. Un "objet du mois" est présenté dans une petite vitrine et commenté plus explicitement"

En plus de la localisation à l'Hôpital Kirchberg, une partie des objets est exposée au Rehazenter / Kirchberg, 1, rue André Vésale L-2674 Luxemburg.
From Friday 20.05.2011 to Friday 31.12.2100

Content provided by Events in Luxembourg – Content non-binding and subject to change.

To advertise your event (taking place in the capital) in our calendar, register all the information on Events in Luxembourg and display it on our agenda.