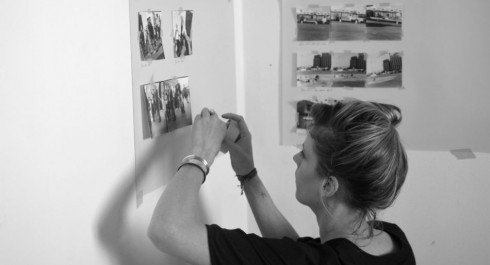 Artiste plasticienne, docteure en Art et sciences, chercheuse, Hélène Mutter soutient en 2020 sa thèse de doctorat " La guerre à l'épreuve de l'image – Art et dispositifs visuels ", réalisée en collaboration avec l'Arba-Esa et l'Université Libre de Bruxelles (ULB), dans le laboratoire de Recherche et Études en Politique Internationale (le Repi), dont elle est aujourd'hui collaboratrice scientifique. Sensible aux transformations politiques et sociales du monde qui nous entoure via une approche qui est celle de l'image, elle interroge les façons que nous avons de documenter le monde, et particulièrement les situations de crise et de conflit, par l'utilisation d'images, d'archives et de visuels.
Organisation: neimënster / Résidence Wallonie-Bruxelles

Content provided by Events in Luxembourg – Content non-binding and subject to change.

To advertise your event (taking place in the capital) in our calendar, register all the information on Events in Luxembourg and display it on our agenda.