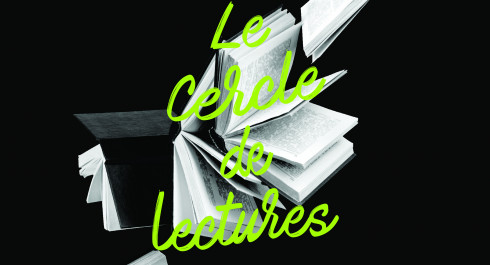 Cercle de Lectures - Clichés en tous genres
Cercle de Lectures - Clichés en tous genres
Depuis le mois d'octobre 2020, Corina Ciocârlie et le Cercle Cité proposent un nouveau cycle de rencontres consacré au phénomène migratoire sous la loupe des écrivains et des photographes.
Les clichés, tout comme les couleuvres qu'il faut avaler au nom d'une « intégration » réussie, ont la peau dure. Depuis 2009, le graphiste bulgare Yanko Tsvetkov se joue des idées reçues à travers ses Atlas des préjugés. Pour guérir la xénophobie par le rire, rien de tel que de voir le monde à travers les yeux de nos barbares de voisins : ces plombiers polonais, ces voleurs roumains, ces partouzeurs scandinaves, ces danseuses du ventre turques, ces brûleurs de pucelles britanniques…
Selon le Dictionnaire historique de la langue française, clicher est un terme technique de typographie signifiant « fabriquer l'empreinte d'une forme en y coulant un métal fusible permettant d'obtenir une planche solide ». Au cours du XIXe siècle, le sens de ce verbe a glissé vers « copier, décalquer », l'accent étant mis soit sur le caractère définitif de l'image fixée, soit sur le caractère de copie sans originalité. Lorsqu'on dit clicher, comme lorsqu'on dit calquer (emprunté à l'italien calcare), on désigne donc une tendance à manquer d'originalité, d'inventivité et d'audace, à suivre une ligne déjà tracée.
Recourir aux clichés, c'est voir le monde avec les yeux des autres – en noir et blanc, sans nuances et sans relief ; c'est écouter la voix conciliante et monocorde qui nous invite à regarder tous à travers la même lentille, dans la même direction. Flatteur ou moqueur, le cliché est l'image la plus pathétique, la plus dérisoire, de notre besoin de coller des étiquettes à ce qui, par définition, nous échappe.
Inscription obligatoire ici.
Dans le respect des consignes sanitaires liées à la Pandémie du Covid-19, la rencontre ne pourra pas avoir lieu à l'Auditorium Cité mais se fera en ligne, via la plateforme Zoom. Pour garantir une bonne interaction avec le public, le nombre de participants est limité à 25 personnes.

Content provided by Events in Luxembourg – Content non-binding and subject to change.

To advertise your event (taking place in the capital) in our calendar, register all the information on Events in Luxembourg and display it on our agenda.