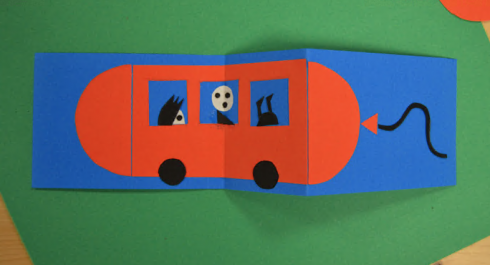 Lors de cet atelier, les participant∙e∙s exploreront les nombreuses possibilités de pliage de papier. Ces expérimentations aboutiront sur des résultats inattendus, comme une image qui en devient une autre et d'autres surprises !

Genre : Atelier de pliage
Âge :

À partir de 7 ans
Jusqu'à 10 ans

Durée : 90'
Lieu : Plateforme
Langue : En français et luxembourgeois
Prix : 6€
Programme : 14:30-16:00
Liens :

Content provided by Events in Luxembourg – Content non-binding and subject to change.

To advertise your event (taking place in the capital) in our calendar, register all the information on Events in Luxembourg and display it on our agenda.