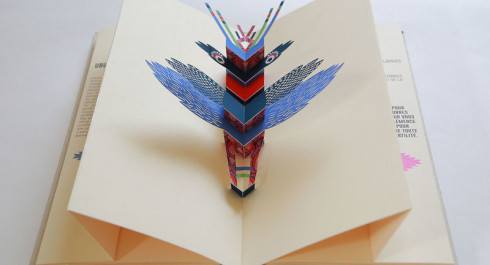 Après avoir découvert une des histoires du livre Totems avec son autrice, Mathilde Bourgon, les participant∙e∙s utiliseront à leur tour papier et ciseaux pour fabriquer leur propre totem. Chacun∙e y mettra les symboles qui lui tiennent à cœur et lui attribuera les pouvoirs utiles au quotidien.

Genre : Création d'un pop-up
Âge :

À partir de 7 ans
Jusqu'à 9 ans

Durée : 120'
Lieu : Plateforme
Langue : En français et luxembourgeois
Prix : 6€
Programme : 10:00-12:00
Liens :

Content provided by Events in Luxembourg – Content non-binding and subject to change.

To advertise your event (taking place in the capital) in our calendar, register all the information on Events in Luxembourg and display it on our agenda.