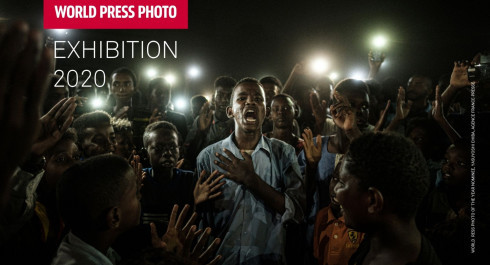 The international World Press Photo exhibition has been recognized since 1955 as the largest and most prestigious annual press photography competition in the world. As retrospective of the year's most significant events, it brings together more than 150 award-winning images in eight categories that resonate with current events: News, General Information, Contemporary Subjects, Portraits, Environment, Nature, Sports and Long-Term Projects. The winners of the competition were chosen by an independent jury that examined more than 73,996 photographs submitted by 4,282 photographers from 125 countries. The exhibition is presented exclusively in neimënster; a vast program of conferences completes the exhibition program. Exhibition produced by the World Press Photo Foundation. World Press Photo is supported by the Dutch Postcode Lottery and its partners Aegon and PwC.
Entrée libre
Port du masque obligatoire
Ouverture le 22 janvier 2021 à partir de 18:0
Tous les jours de 10:00 > 18:00
En langues anglaise et française
Organization: neimënster, Conseil de Presse Luxembourg, Fondatioun Zentrum fir politesch Bildung, Commission nationale du Luxembourg pour la coopération avec l'UNESCO, Musée National de la Résistance

Content provided by Events in Luxembourg – Content non-binding and subject to change.

To advertise your event (taking place in the capital) in our calendar, register all the information on Events in Luxembourg and display it on our agenda.