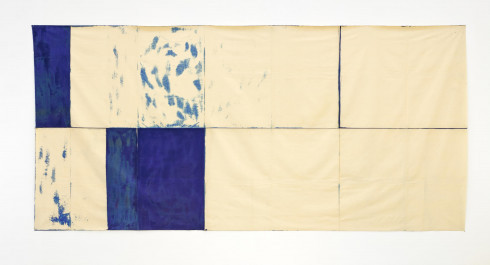 Supports/Surfaces: Viallat & Saytour
Supports/Surfaces: Viallat & Saytour
One of the strengths of the MNHA's collection of international art is the ensemble of paintings by Supports/Surfaces, an artistic movement from 1966-1972 which helped to shape contemporary French art, both in painting and sculpture. It was carefully built up over many years, and is still actively strengthened with donations and purchases. In this exhibition important acquisitions from recent years are shown, focusing on works by two founding members of the Supports/Surfaces movement: Patrick Saytour (b.1935) and Claude Viallat (b.1936).
| Date | Hours |
| --- | --- |
| Sunday 14/03/2021 | 15H00 - 16H00 |

Content provided by Events in Luxembourg – Content non-binding and subject to change.

To advertise your event (taking place in the capital) in our calendar, register all the information on Events in Luxembourg and display it on our agenda.