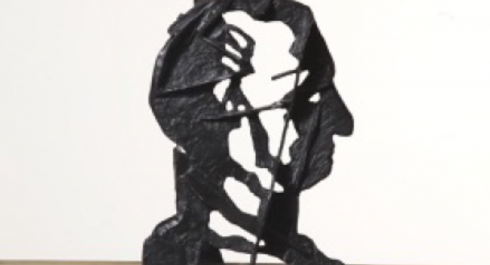 A shadow, by its very nature, is immaterial. But can it be sculpted? In a flash of light, as if by magic, William Kentridge's coffee pot turns into a character apparently wearing a skirt! Come and create strange pieces in which shadows draw unexpected forms and objects. At the end of this workshop, your sculptures will take part in a parade of enchanted shadows.

04.02.2021 | 14h30-16h30 | 9-12 years old
18.02.2021 | 10h00-12h00 | 9-12 years old
18.02.2021 | 14h30-16h30 | 6-8 years old
25.02.2021 | 14h30-16h30 | 6-8 years old

Within the framework of the exhibition: William Kentridge. More Sweetly Play the Dance
Languages: LU / FR / DE / EN
Booking required: mudam.com/minibooking, t +352 453785–531
Limited admission. Subject to modification and cancellation.
No experience required. No material required.
COVID-19: Face mask mandatory. Physical distancing must be respected.

Content provided by Events in Luxembourg – Content non-binding and subject to change.

To advertise your event (taking place in the capital) in our calendar, register all the information on Events in Luxembourg and display it on our agenda.