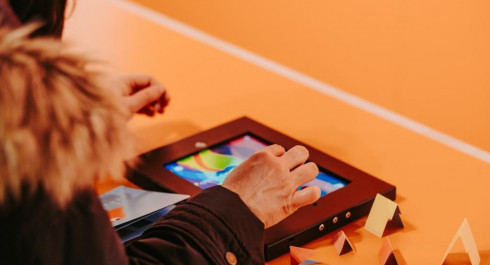 An augmented book is not one in which the number of pages has been increased. The authors of these books have just found many different ways of bringing their stories to life! With the help of their readers, the words and characters on the paper break free to enter new worlds, some virtual and some real.

In the AB 2.0 exhibition, all that is needed is a well-placed fold, the trace of a coloured pencil, or the slide of a finger on a tablet for the stories to yield endless possibilities. Through interactive installations and workshops, visitors will be able to (re)discover how versatile books can be, as well as some fun and surprising approaches to reading.

Genre: Augmented children's books
Location: Galerie
Additional information: Opening hours Thu + Fri >15:00-19:00 Sat + Sun >11:00-18:00
Price: Free entry for prior booking of a time slot is mandatory

Content provided by Events in Luxembourg – Content non-binding and subject to change.

To advertise your event (taking place in the capital) in our calendar, register all the information on Events in Luxembourg and display it on our agenda.