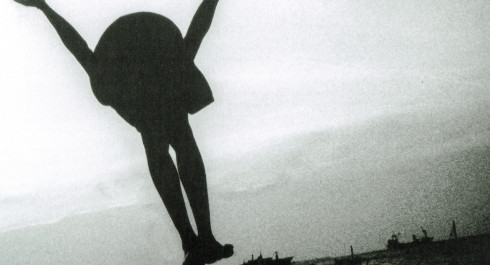 Dans Sehnsucht, Jean-Guillaume Weis essaie de comprendre l'incompréhensible, ce qui fait de nous ce que nous sommes, cet éternel désir de cohésion, d'appartenance et d'acceptation, mais également d'amour, afin de retrouver ce merveilleux sentiment d'"exister".

Quels sacrifices faudra-t-il faire? Quels seront les échecs, les succès, les lendemains? L'incertitude l'emporte-t-elle ou bien une partie de ce à quoi nous aspirons va-t-elle devenir réalité ? Ou est-ce à la fin la mort qui triomphe, quand le mal de vivre («Weltschmerz») se transforme en nostalgie de la mort («Todessehnsucht»)?

Sehnsucht exprime la fuite, la course, l'urgence qui nous poussent à vivre, à faire et à agir. Souvent, cette expression culmine dans le geste qui se cherche dans le vide.

Jean-Guillaume Weis a dansé avec de nombreuses compagnies de premier plan, notamment avec le célèbre Tanztheater Wuppertal de Pina Bausch. Il est le fondateur du Dance Theatre Luxembourg et a déjà réalisé de nombreux projets internationaux. Avec Sehnsucht Jean-Guillaume Weis présente sa quatrième création au Théâtre National du Luxembourg.

Elise Schmit, l'autrice en résidence de la nouvelle saison au TNL, va écrire pour Jean-Guillaume Weis un texte sur le thème de la «Sehnsucht», un sentiment qui n'est pas étrangère à son œuvre.

| | |
| --- | --- |
| adultes | 20 € |
| jeunes | 8 € |
| Kulturpass | 1.5 € |

Content provided by Events in Luxembourg – Content non-binding and subject to change.

To advertise your event (taking place in the capital) in our calendar, register all the information on Events in Luxembourg and display it on our agenda.