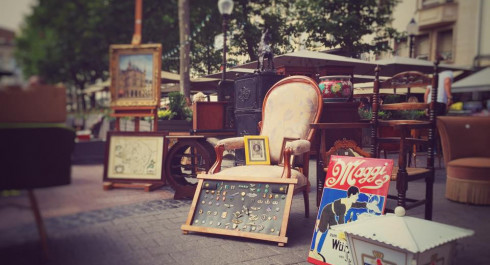 La brocante, ou marché aux puces, en plein centre de la capitale, propose aux chineurs et visiteurs des biens mobiliers non neufs, anciens, originaux et insolites mis en vente par des professionnels (contrairement au vide grenier réservé aux particuliers).

Saturday 23.10.2021
08H00 - 18H00

Content provided by Events in Luxembourg – Content non-binding and subject to change.

To advertise your event (taking place in the capital) in our calendar, register all the information on Events in Luxembourg and display it on our agenda.