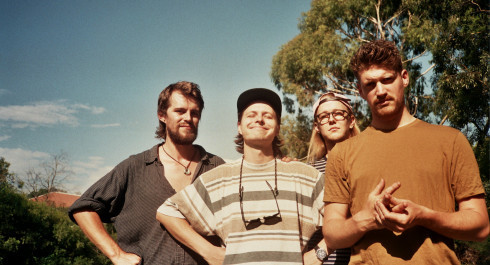 Surprise Chef are Melbourne's cinematic soul journeymen, pushing moody shades of instrumental jazz-funk with a DIY mentality. Surprise Chef's output reflects a meticulous education of 1970's soul, touching on the legacies of composer/producers David Axelrod and Isaac Hayes, with cues also taken from the catalogues of Daptone and Truth & Soul.

Their debut LP All News Is Good News (2019) slipped rapidly into the collective consciousness of underground music lovers around the world. Their single "Velodrome", released in last March, confirmed once again their music prowess as well as their ear for restraint.


For fans of:
El Michels Affair, Midlife, Kit Sebastian
Genres: Jazz, Soul & Funk
Location: Parvis
Price: Presale: 12€ + 1€ (fees) Doors: 14€
Label: AUS
Links:
Content provided by Echo.lu – Content non-binding and subject to change.

To advertise your event (taking place in the capital) in our calendar, register all the information on Echo.lu and display it on our agenda.