1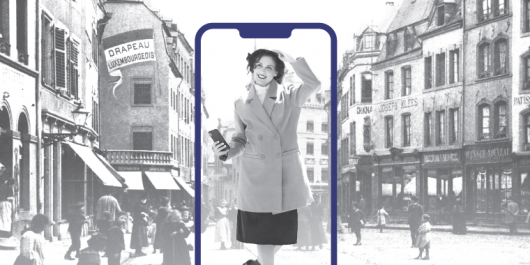 Luxembourg Time Traveller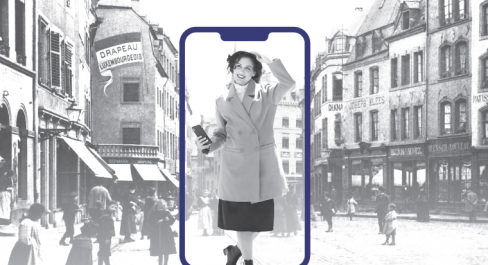 Luxembourg Time Traveller
Travel back in time !
As a " Luxembourg Time Traveller " you will discover the retail trade in the Belle Epoque. During a period of economic boom, the appearance of the city changed. A new architecture emerged. The first department stores appeared and offered an unprecedented variety of goods.
With the help of the "Augmented Reality" technology (AR), you will experience the city then and now. You will discover the history of the "Sternberg Frères" building, which today houses Villeroy & Boch, or the "Maison Lassner" at the "Knuedler", where the "Bazaar" brasserie is located today.
Points d'intérêt sur la carte
Luxembourg City Tourist Office, Place Guillaume II
| Date | Hours |
| --- | --- |
| Sunday 03/12/2023 | 14H00 - 15H30 |
| Sunday 10/12/2023 | 14H00 - 15H30 |
| Sunday 17/12/2023 | 14H00 - 15H30 |
For a better experience, please download the "VDL AR" app on your mobile phone or tablet.
Individual tickets:
| | |
| --- | --- |
| Adults | 15€ |
| Students and seniors | 12€ |
| Children from 4 to 12 years | 7,50€ |
| Children under 4 | 0€ |
Luxembourg Time Traveller